Community Medical Care
Business after Hours - Appreciation Day

Every 2nd Thursday of September
We appreciate & celebrate all our supporters and volunteers at our annual awards ceremony at each year.
South Central Bank Operations Center, 501 SL Rogers Wells Blvd, 5:00 - 6:00 p.m.
The night will be held in conjunction with the Glasgow/Barren County Chamber of Commerce Business after hours.
Please come and join the occasion.
---
2017 Appreciation Day (Click on pictures for larger view.)
2015 Appreciation Day (Click on pictures for larger view.)
2008 Appreciation Day (Click on pictures for larger view.)
2007 Appreciation Day (Click on pictures for larger view.)
2006 Appreciation Day (Click on pictures for larger view.)
2005 Appreciation Day (Click on pictures for larger view.)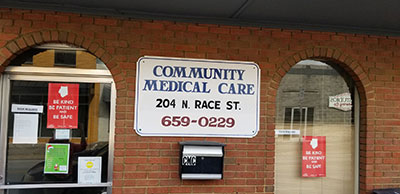 Located at 204 N. Race Street
in Glasgow