Community Medical Care
Business after Hours - Appreciation Day
Thursday - September 4th, 2008
Community Medical Care is a local charity assisting low-income seniors with prescription medication. Last year the senior program was expanded to assist seniors with reading glasses and hearing aids.

Also, Community Medical Care assists low-income, working uninsured adults of Barren County in providing primary health care, prescription medication, emergency dental, optometrist & hospital care & specialist consultation.

The program is in its seventh year. United Way of Southern KY is a strong supporter of the programs. It is supported by Barren County residents; it is run by volunteers. All the volunteers donate their service worth half a million dollars per year.

We will appreciate supporters and volunteers on Thursday September 4th; 5:00 P.M. at 2700 N. Jackson HWY. The night will be held in conjunction with the Glasgow/Barren County Chamber of Commerce Business after Hours.
Please come and join the occasion.
---
Community Medical Care gave away the 2008 Quilt at the annual appreciation day September 4th. Myrna Neff of Cave City was the lucky winner. CONGRATULATIONS! Presenting the quilt to Myrna is Helen Simpson. Helen makes and donates a quilt each year to benefit the Community Medical Care. Local businessess sponsor by showing the quilt.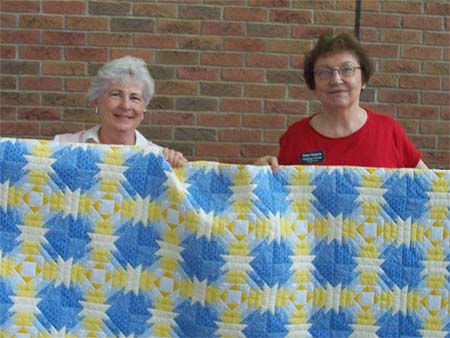 ---
2008 Appreciation Day (Click on pictures for larger view.)
2007 Appreciation Day (Click on pictures for larger view.)
2006 Appreciation Day (Click on pictures for larger view.)
2005 Appreciation Day (Click on pictures for larger view.)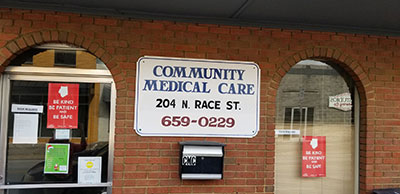 Located at 204 N. Race Street
in Glasgow